In today's market, it's more important than ever to have a strong lead generation funnel to help you recruit more customers. A lead funnel is a powerful tool that can help you collect valuable leads from your potential customers, and then convert them into paying customers. You probably ask yourself "How to create a lead generation funnel" and ideally one that works!?
We'll help you get started right here in his article :).
What is A Lead Generation Funnel?
A lead funnel is a marketing tool that allows businesses to collect valuable leads from potential customers. A lead funnel typically collects contact information from potential customers and then converts them into paying customers. Using a lead funnel can help businesses more effectively target their marketing and sales efforts, and ultimately boost conversions and ROI.
For example, if a business knows that its target market is female entrepreneurs aged 25-54, it can use a lead funnel to collect leads that match this criterion. Lead funnels can be created in a variety of ways, such as through online forms, landing pages, or pop-ups.
They can also be created using marketing software like ClickFunnels or Downline Builder Software, which offers a variety of lead generation funnel templates.

What is The First Step in a Lead Funnel?
The first step in building a lead generation funnel is to create a lead magnet. A lead magnet is a piece of content that you create and distribute to your potential customers. The goal of a lead magnet is to capture the interest of your potential customers and get them to sign up for your mailing list.
In order to create an effective lead magnet, you'll need to offer something of value to your potential customers or clients that they can't find anywhere else. It should be something that solves a problem or addresses a pain point that your target audience is facing.
Your lead magnet could be a free eBook, an exclusive video or webinar, a coupon or discount code, or a free trial of a product or service. No matter what you choose, make sure it's something that your audience will find valuable and that you can deliver on.
Creating a lead magnet is an essential part of any inbound marketing strategy, as it helps you to attract more leads and convert them into customers or clients. If you're not sure where to start, consider these tips on how to build a lead generation funnel and create a lead magnet that will be sure to capture your target audience's attention.
What is The Second Step in a Lead Funnel?
The second step in a lead generation funnel is to convert your leads into paying customers. You can do this by emailing your leads, contacting them on a phone call, or inviting them to a live event.
There are a number of different ways to convert leads into sales and customers. One of the most effective methods is to offer a free trial or a discount for your product or service. This allows potential customers to experience what you have to offer without any risk or commitment.
Another effective way to convert leads into sales and customers is to create a compelling offer that they can't resist. This could be something like a free report, an e-book, or a coupon for a discount on your products or services. Whatever method you choose, the important thing is to ensure that you're providing value to your potential customers.
If you can do this, you'll be well on your way to converting leads into sales and customers.
What is The Final Step in a Lead Generation Funnel?
The final step in a lead generation funnel is to keep your customers happy and loyal. You can provide them with valuable content, quickly respond to their questions, and offer great customer support.
In order to keep customers happy and loyal, businesses need to provide excellent customer service and create a positive customer experience.
Customers should feel valued and appreciated, and their needs should be met in a timely and efficient manner. Businesses should also keep their promises, and follow through on their commitments.
By doing so, customers will feel respected and trusted and will be more likely to do business with the company again in the future.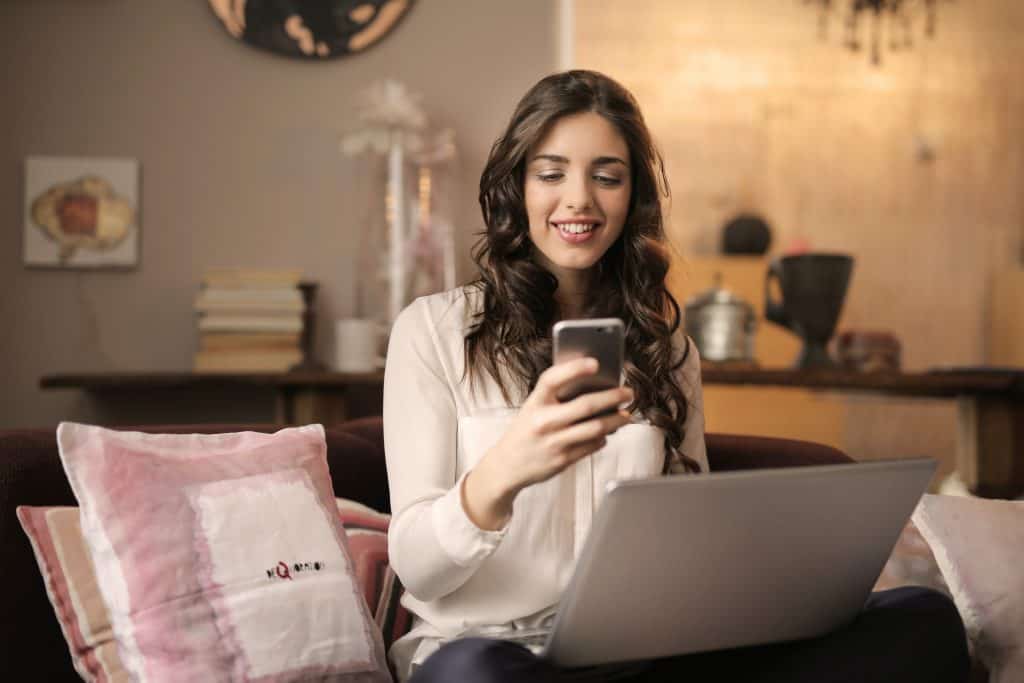 Tips: 10 Tips for Creating a Successful Lead Generation Funnel
Create a strong lead magnet.
Carefully select your email marketing tool.
Set up automated follow-up sequences.
Use landing pages to convert leads into paying customers.
Create video ads that capture your target market's attention.
Engage with your customers on social media.
Provide valuable content to keep them engaged.
Offer free trials and free shipping.
Offer great customer support.
Measure the results of your lead generation funnel to optimize your strategy.
Like this article? Subscribe to iHeartIM Today!
This post may contain affiliate links, where I may receive a small commission if you purchase something through following the link at no cost to you.